What is a Fabric Seat Harness?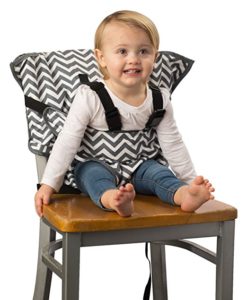 Fabric seat harnesses –fabric that wraps around your baby and the chair holding baby in place so more like a harness rather that an actual seat. Does not give any additional height so baby stays on the chair's height.
Pros
✓ Light weight and portable – The whole seat is more a harness and made wholly out of fabric and straps so you just fold it flat like your clothes. It can fit into any bag especially a diaper bag.
✓ Easy to clean – Machine washable so you can just throw it into the wash for a thorough clean together with your clothes even!
✓ Comes with a carry bag – Comes with a carry bag so ease of portability.
✓ Easy to assemble – It's easy to attach onto the baby and the chair.
Cons
✘  Not a booster – As it does not boost the height of the child, the infant or child will not be able to come up to the table level. Whereas the other portable high chairs all have this benefit of being able to bring the child up to the table level
✘  Security and comfort – Common complaints from mums that most kids feel like it is a strap rather than a seat. They don't feel secure or comfortable so will try to wiggle out of it. So it will probably suit much younger child who are not as adventurous or rebellious!
✘  Not suitable for older children – When a baby can start to stand, it won't work anymore as there are many temptation for the toddler to stand up such as trying to get up to the table level and they also feel like they tied down, not being able to sit with the table. Therefore it is not suited for babies when they can start to stand or wriggly around
✘  Compatibility to chairs – Will not fit all chairs. Some chairs might be too wide for the slip over to work
✘  Not as secured as it seems – The harness is secured over the chair through a slip over or cover over the back part of a chair. If this slips off, then the harness if no longer secured to the chair
✘  Needs to be washed to keep clean – If you were travelling, and you need to throw into the washing machine to wash, then this could be inconvenient while travelling. As it is probably not easy to do the washing and drying all in the same day so that you can use it again the next day. Even if you were not travelling, and you were using this locally, you will need to wait for the harness to dry before you can use it again. Wiping down does not keep the harness clean as it is not made with materials that can just be wiped clean.
Top 5 Mum's Best Picks!
1.The Cozy Cover Easy Seat Harness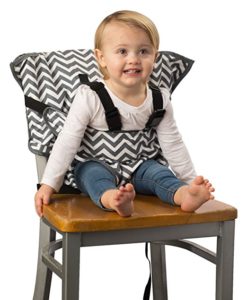 2. YISSVIC Baby Chair Belt Baby Chair Harness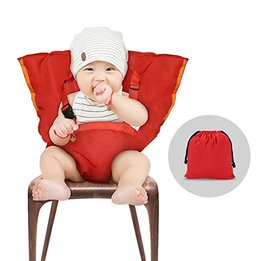 3. YISSVIC Portable Baby Feeding Chair Belt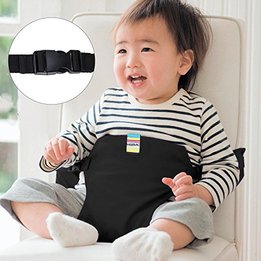 4. Child Leash by Lucky Baby, 3 in 1 Toddler & Baby Harness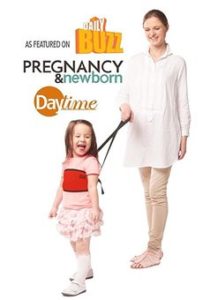 5. Baby HighChair Harness